This week, I have spent my time reading and editing the Midtown Huckster. I had the pleasure of completing the first draft only recently and now it is time to finesse the splat of words into something worth being consumed by members of the civilized world (although obviously my fabulous editor Melanie is civilized and sees the text when it is still in a splat-like state).
And while I am talking about writing, I must follow up on my post last week about The Bowery Slugger. It got to number one in another Amazon AU–this time in Organized Crime Thrillers. Still stoked and I have been excited all week long. Can't pretend.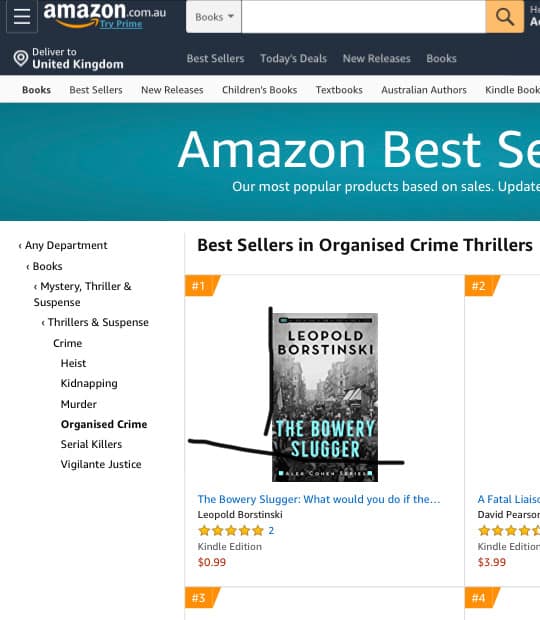 Just thought I'd share my happy news – and thank you again to any and all who have offered me support these past few years.